https://platform.cloud.coveo.com/rest/search
https://support.okta.com/help/s/global-search/%40uri
https://support.okta.com/help/services/apexrest/PublicSearchToken?site=help

Office 365 License Management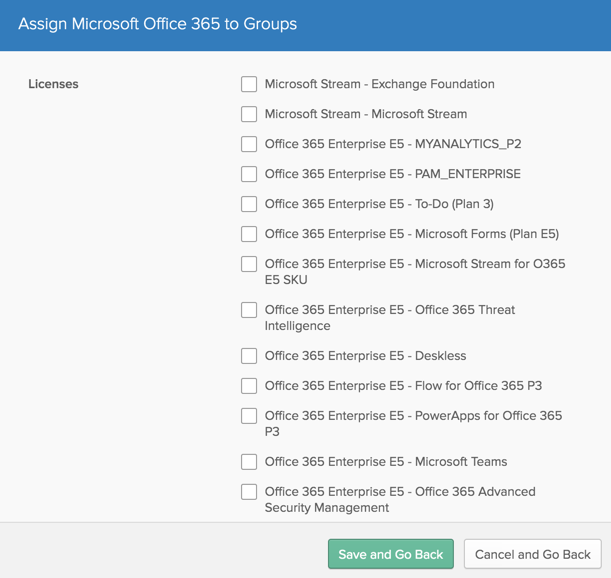 You can specify which Office 365 services are enabled during user provisioning. For example, you could assign Microsoft E3 licenses with only Exchange and Lync enabled for your Sales team, while your Support team gets an E3 license with only SharePoint Online enabled.
When assigning a user or a group to Office 365, you see the Licenses option. If you have selected ProvisioningProvisioning is the enterprise-wide configuration, deployment, and management of multiple types of IT system resources. Specifically, provisioning provides users access to equipment, software, or services. This involves creating, maintaining and deactivating required business process automation objects and attributes in systems, directories, and applications. Type as Licenses/Roles Management Only these licenses and roles are the only attributes available. Office 365 licenses that do not have a status set are not displayed.
To specify which services are made available to your selected user or group, select the services you want the selected user or group to be licensed to use and continue provisioning as before.
Related topics
Provide Microsoft admin consent for Okta
Office 365 Silent Activation: New Implementations
Top